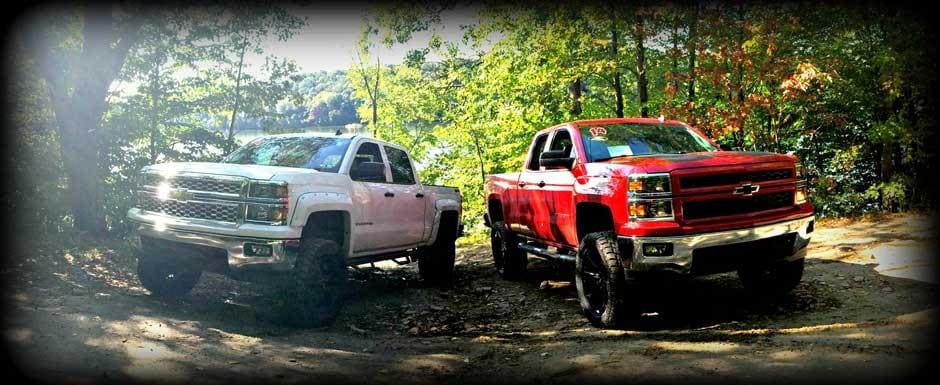 WELCOME TO THE TOM HESSER CHEVROLET CUSTOM LIFTED TRUCK DEALER! 
Call a sales associate for details 570-343-1221, ext. 134 
Have you been dreaming about a new truck? Do you want to make your truck stand apart from the crowd? At Tom Hesser Chevrolet, we have partnered with local businesses to help deliver the ultimate truck experience. Whether you are looking for a street truck with racing performance, or an off road truck to tackle any terrain; we can help make your dream a reality! From exhausts, suspensions, performance, and styling accessories; we can find a solution to give your truck the look you want! Stop in and talk to one of our sales advisers, or give us a call at 570-343-1221
LIFTED TRUCKS FOR SALE IN PENNSYLVANIA 
Everyone knows that guys (and lots of gals) like to modify their pickups. Truck modifications are either for utility-customizing your pickup for its intended purpose-or cosmetic to improve its appearance. Utility modifications are usually practical. For example, light kits can widen your range of vision when you're driving in the woods or fields when it's dark, and fog lights are useful if you drive in foggy weather. As for the right amount of lift, a 2-, 4-, or 6-inch lift kit (or more) will give the truck more clearance for driving in rough conditions. And how much lift will look good even if you're just driving on city streets? That all depends on you. Lots of us just like the look our trucks and we want them to be a reflection of who we are. As a result, many modifications are purely aesthetic, even the the height of the lift. Extras such as window tint, fog lights, running boards and lift kits depend on personal preference, so at Tom Hesser Chevrolet, we let you pick the best custom elements for your vehicle.
LIFTED TRUCKS FOR HUNTING, FISHING, MUDDING, OFF-ROADING 
Truck modifications and lifts allow you to customize your pickup for certain activities. Here are the most popular ones:
Fishing: Lift does not matter as much, but towing capacity does for towing a boat. Other typical modifications are bed liners, rod storage systems, cooler storage, lights, steps, and more
Boating: You might want a little lift to carry the weight of a bigger boat, but too much raise might be inefficient. Again, max towing capacity is obviously crucial here.
Camping: If you're hauling a camper, you will also need AC adapters and lights. Your height of lift is dependent on where you plan to camp. You will also want to think about a bed liner, steps, and other more family-friendly mods.
Hunting: A small lift may be necessary so you can get off-road, but if you do not have a trailer might be less important. Bed liners and storage are crucial because you have to transport your deer back home when the weekend's over.
Mudding/Off-Roading: Lift is typically most important. The amount of lift will keep your pickup from sinking into the mud and you will be able to drive through swampy areas, muddy fields, or forests. You'll need to raise your truck much higher and add better suspension components (shocks, springs, etc.) if you are trying to really go off-road. You will also need larger tires and may also add a ladder to make it easier to get in. Wheels and tires come in a range sizes, and you'll choose the ones that will enhance your pickup for its intended use or the style you're going for. 
Contact us below or call Tom Hesser Chevrolet at 570-343-1221 to schedule a consultation. We would love to assist you in putting together the lifted truck that is just right for you.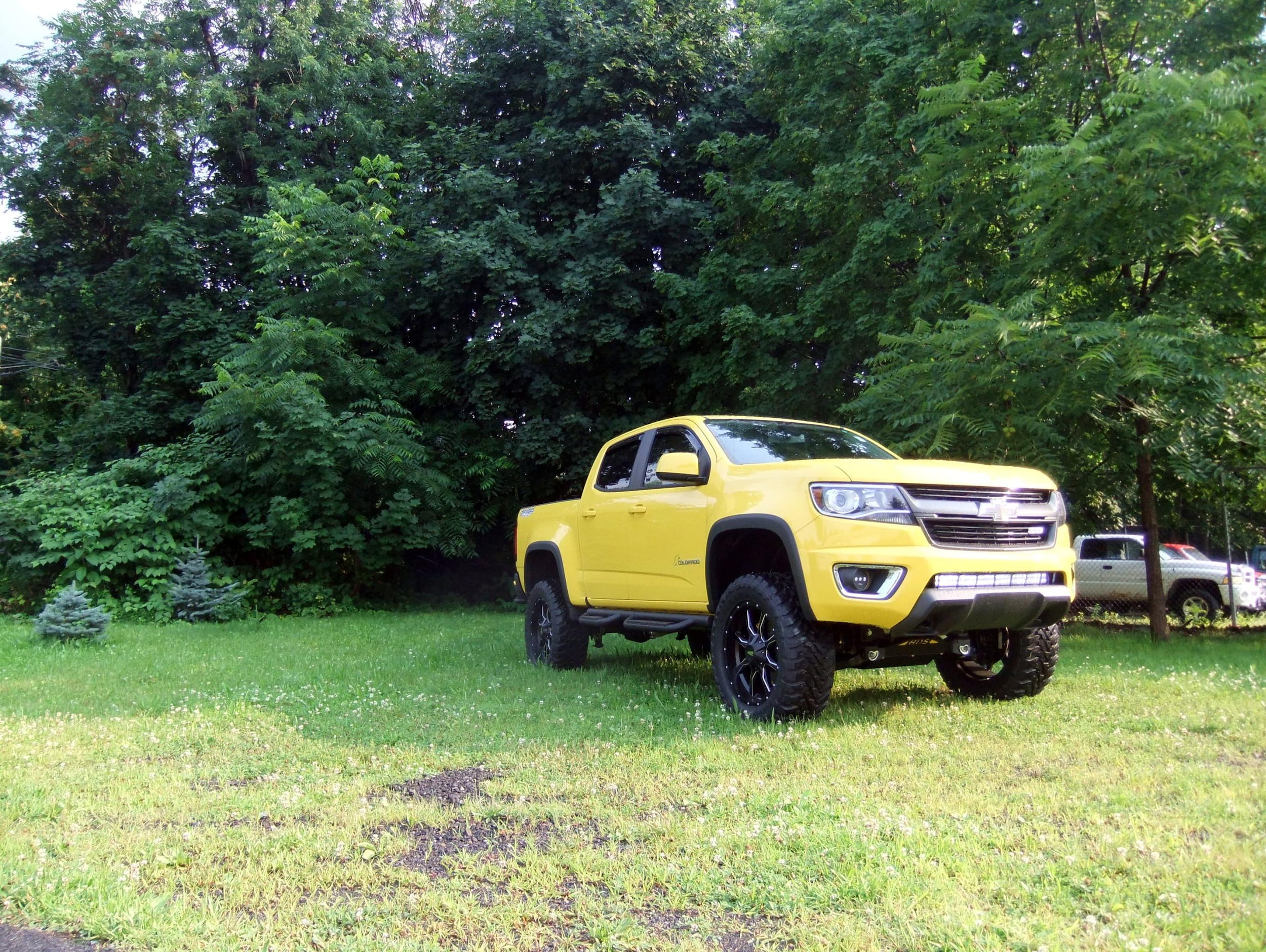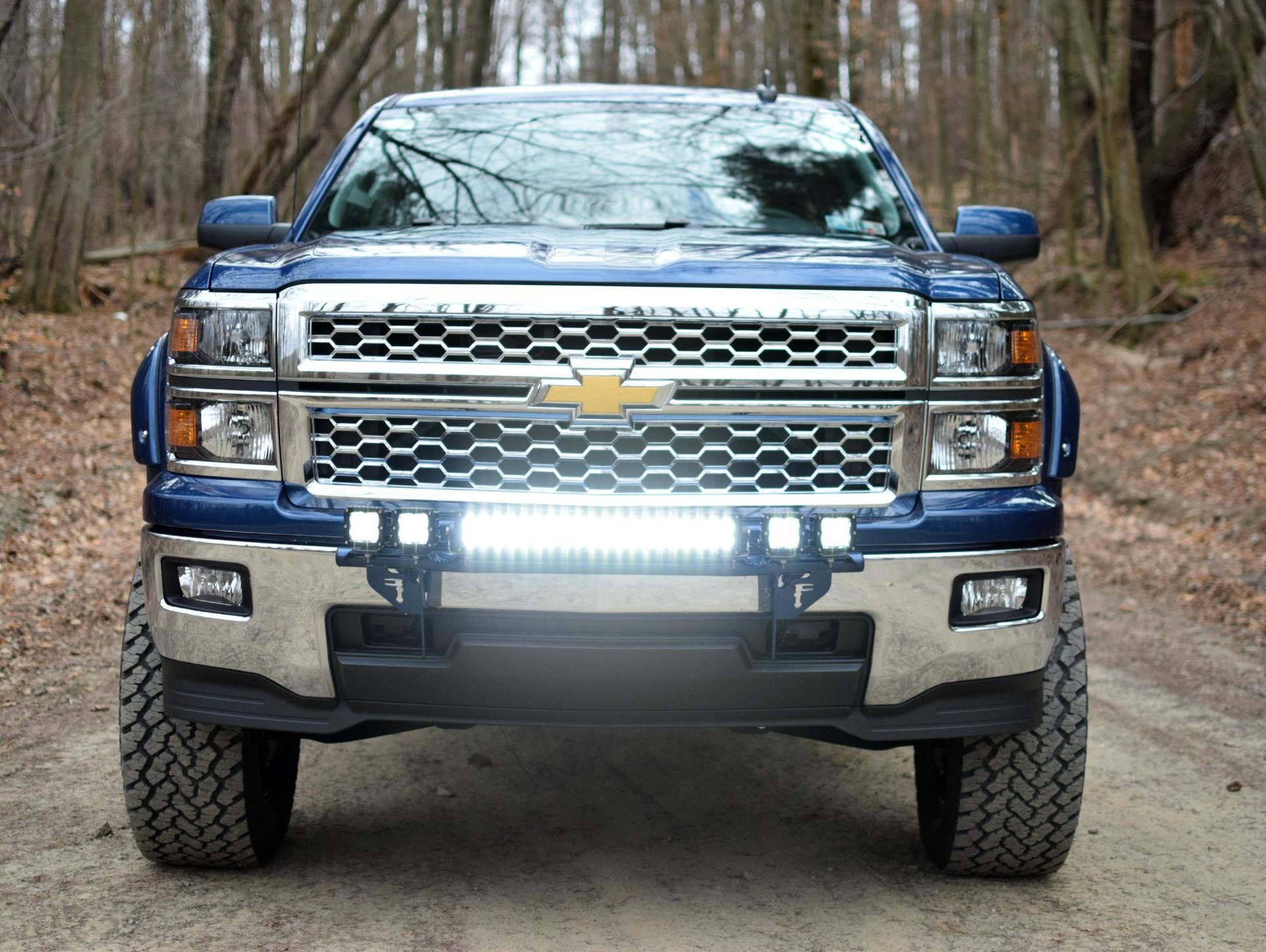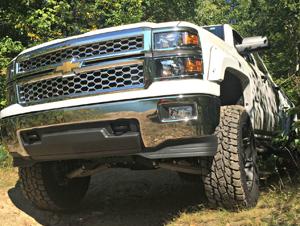 Hours
Monday

9:00 am - 6:00 pm

Tuesday

9:00 am - 6:00 pm

Wednesday

9:00 am - 6:00 pm

Thursday

9:00 am - 6:00 pm

Friday

9:00 am - 5:30 pm

Saturday

9:00 am - 3:00 pm

Sunday

Closed